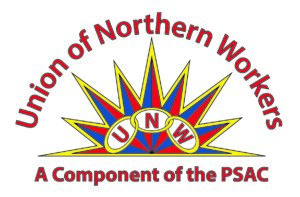 Value: $250 to $500
Number Available: 1
Deadline:  First Week of April
Applicants must be full-time Aurora College students at Yellowknife North Slave Campus in good academic standing. If two applicants are chosen, each will receive $250. If only one is chosen, $500 will be awarded. Applicants must submit the following:
A letter demonstrating or supporting your citizenship roles: participating and contributing to college life, helping others, community volunteer work, etc.
A letter of support from an Aurora College instructor.
A letter of support from a fellow college student.
Submit completed applications to:
President, Local 32, UNW, Yellowknife