Learn the skills to instruct adults
Program: Certificate in Adult Education
School:
Location:
Program length: Ongoing
Start date: Continual
Credential:
Delivery: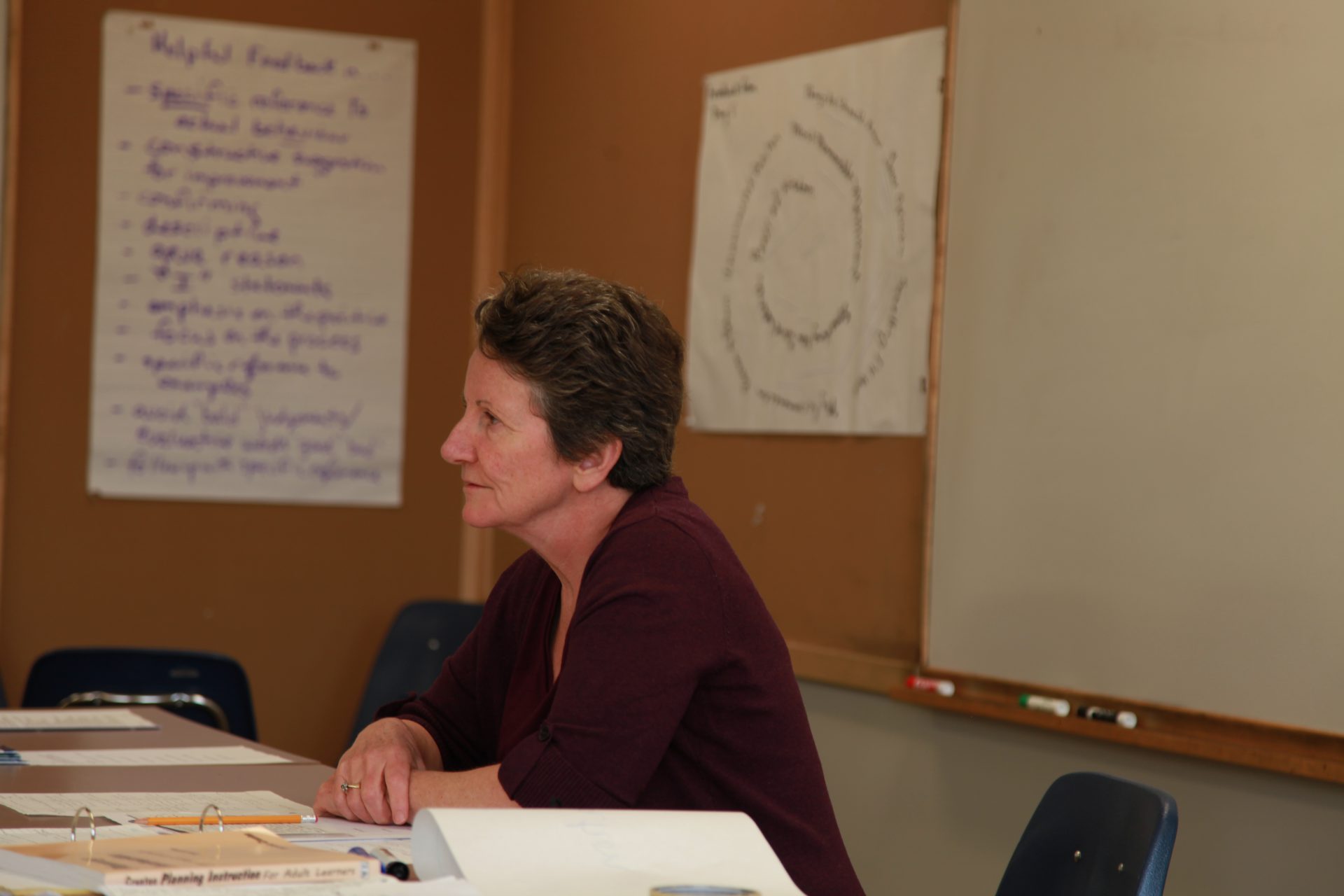 Program Description
The Aurora College Certificate in Adult Education (CAED) program provides educators with the tools to meet the diverse needs of learners in campus and community settings. This six-course certificate integrates educational philosophy, theory, and principles into participants' own practice.  Participants will critically reflect on the design, delivery, and assessment of learning environments, lessons, and courses as they evolve their practice.  The program provides opportunities to explore the ethical use of educational technology and remote learning strategies.  There is a practical focus to courses within the certificate that allows participants the opportunity to apply current topics in education to their own practice.  Graduates of CAED will be equipped to design and deliver adult learning opportunities that address diverse learner needs. 
Program Eligibility
Applicants may be admitted into the CAED program based on either an internal applicant pathway or an external applicant pathway.
Internal applicants:
Applicants who are staff (instructional or non-instructional) for Aurora College will be admitted into the CAED program subject to space availability and approval of their direct supervisor.  
External applicants:
All external applicants must submit:
Official transcripts demonstrating, at a minimum, a high school diploma including credit for English 30-2 (or equivalency)

A one-page letter of interest demonstrating a strong interest in the field of adult education.

Two letters of reference.

 
Regardless of pathway for admission:
The Instructional Skills Workshop (GEN 0042 or completion of an ISW at another institution) is a pre-requisite for entry into the program.  All applicants must submit proof of completion of a certified ISW.  
Program Admission
Applicants will be admitted based on the program eligibility criteria, subject to space availability.  
All applicants must register in the program prior to completing the first course.  Requests to complete a course without registration in the program will be assessed on an ad hoc basis subject to space availability.     
Program Information
The program consists of six courses and can be completed within 18 months, subject to course availability.  
The program is self-paced.  Elements of Instruction is the first course and Integration of Concepts in Adult Education is the final course but the remainder of courses can be taken in any order, subject to availability.  
Courses may be delivered face-to-face, online synchronously, or online asynchronously.  
Refer to the CAED transfer credit and PLAR policy for information about transfer credit eligibility and restrictions.  
Program Objectives
Upon completion of the program, graduates will be able to:  
Design, deliver, and evaluate adult learning and teaching across multiple instructional approaches and delivery methods;
Integrate adult learning philosophy, theory, and principles to facilitate learning experiences that meet the needs of the diverse learners in the NWT;

 

Critically evaluate the incorporation of educational technology and remote learning into course design and delivery to address the needs of adult learners;

 

Explain how their personal philosophy of education influences their approach to course design for adult learners;

 

Integrate critical reflection strategies to ensure their learning and teaching practice remains current with developments in education, educational technology, diversity of learners, and organizational requirements.
Completion Requirements
To receive a CAED certificate, participants are required to complete all courses within five years.
Document of Recognition
Aurora College Certificate in Adult Education