Aurora College's Integration Office, (funded by Immigration, Refugees, and Citizenship Canada [IRCC]), is a safe place where Newcomers who are Permanent Residents, Live-in Caregivers, and Refugees can access free information and support to help make a more successful transition to life in the Northwest Territories
"Being new to Yellowknife is already difficult enough, a new life and new traditions all around you. Volunteering with this program is about helping people and having an impact on people's well being. I am passionate about connecting with my community and making it a better place to live."
Sudhir Jha, Welcome Volunteer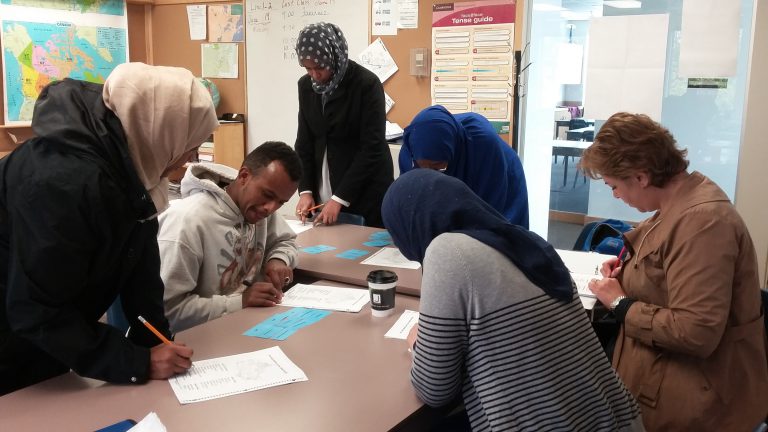 Language Instruction for Newcomers to Canada
In our free LINC classes, Newcomers who are permanent residents or refugees are able to develop English language skills for daily life and work. Online or part-time learning and flexible tutoring schedules allow students to maintain work and family commitments outside of their studies. The Integration Advisor and LINC instructor will help each individual find a learning method that fits his or her schedule and level of English.
To schedule an appointment, contact Jestine Amora:
Email: jamora@auroracollege.nt.ca
Phone: 867-920-3279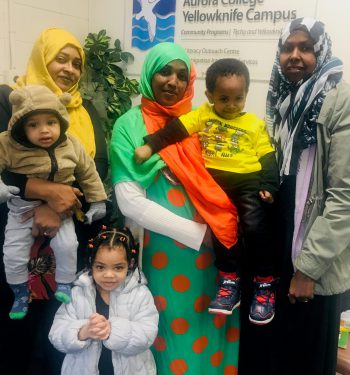 The Integration Advisor provides settlement services to newcomers. They deliver up-to-date information, counselling, and referrals to various programs and services. See us for information about:
• How to access services
• Health Care
• Social Insurance Number
• Immigration and Citizenship
• Education and Training
• Childcare
• Employment Services
• Translation
• Volunteering
• Community services and amenities
The Integration Advisor will work with you and your family to meet your specific needs.
Welcome Volunteers Needed!
Our welcome volunteers are an important part of our services. Volunteers connect with Newcomers to support their transition as they make Yellowknife their new home. New volunteers are always welcome; volunteering is a great opportunity to learn about different cultures, build connections, and help learners practice their English. If you are committed to diversity and multiculturalism, and would like to make a difference, contact us. Training is provided; experience is not necessary.